The OC Register ran an article last year commenting on the fact that most publishers no longer publish picture books due to the fact that parents these days are pushing their children to read beyond their level (as if it's some sort of contest), which presupposes that picture books are too simplistic. On the contrary, the picture book business is booming. But first: some preliminary education before I actually get to my point—and I do have one!
A picture book is a primary reading level designed for babies up to third grade. A picture book has lots of, well, umm, pictures, and is one continuous story as opposed to chapters, as in the primary level 1, 2, 3, beginning reader chapter books. Seemingly innocuous, the picture book actually functions as a critical tool in cerebral development. Cumulative stories such as
The Napping House
, by
Audrey and Don Wood
where actions and/or characters build and repeat develop and strengthen synapses.
Circular stories such as
If You Give A Mouse A Cookie
by
Laura Numeroff
where the plot is interlinked so that the ending leads back to the beginning not only develop patience and focus, but also stimulates contemplation.
Dialogic reading
is made possible through participatory stories such as
Panda Bear, Panda Bear What Do You See
by
Bill Martin
. Then there are picture books for play/creative dramatics such as
Miss Mary Mack
by
Mary Ann Hoberman
and
Nadine Bernard Westcott
. And finally the concept books, ABC's and counting as in
A Is For ?
by
Henry Horenstein
, and
Let's Paint A Rainbow
by
Eric Carle
.
Without delving into publishers or politics, let's keep it simple and agree to note that picture books are still in full swing. The subtle difference—which is actually my point—is the contents' increased sophistication. Authors appear to be writing for the parents as much as for the child—and this makes them more fun for everyone! Currently my favorite is:
Louise the Big Cheese and the Ooh-la-la Charm School
by
Elise Primavera
; illus. by
Diane Goode
.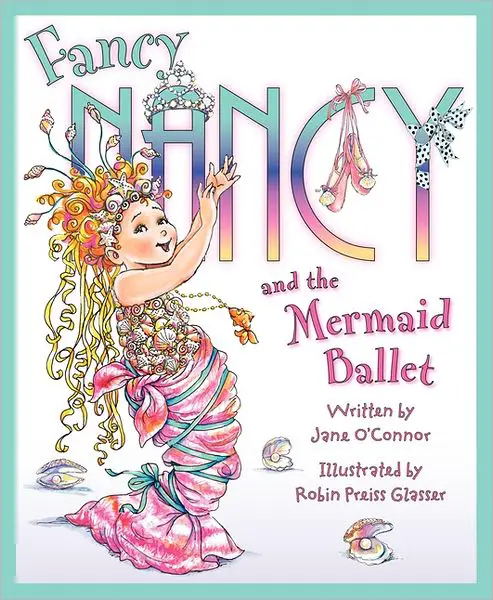 Fancy NANCY and the Mermaid Ballet
by
Jane O'Connor
; illus. by
Robin Preiss Glasser
, and Where's
My T.R.U.C.K?
by
Karen Beaumont
; illus. by
David Catrow
. Vibrantly detailed illustrations lend humor to the authors' subtle message of friendship; the intertextuality of which parents may enjoy more than the kids. Louise the Big Cheese had me in eye-squirting laughter! My advice: don't be scared away by the insidious fear of lifelong learning . . . read them for their charm.